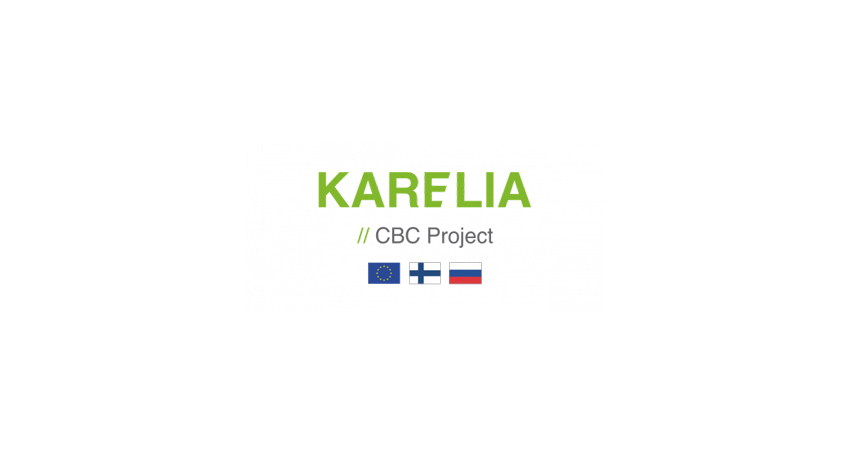 Basic information
Start year: 2018
End year: 2020
Stage: Ongoing
Contact: Heli Hiltunen
Financiers: Karelia CBC Programme
Joint cross-border environmental information system "ECO-Bridge"
The project is aimed at fulfillment of such priorities of Karelia CBC Programme as "Increased environmental awareness" and "Improvement of peoples' physical living environment", pursues the following objective: increased environmental awareness of citizens, authorities and public organisation through introduction of joint approaches and principles of environmental monitoring in Finland and Karelia.
Current problem among water users, stakeholders and authorities is they do not have accurate real time data about water and air quality to be comparable between Finland and Karelia. With this project, it is aimed to develop and adapt a strategy and an Action Plan for joint Karelian-Finnish activities as well as improve the technologies and methodology to better manage trans-boundary environmental data.
Project is divided into 5 work packages:
WP1 - Planning Phase, joint work meetings and seminars for joint cross-border monitoring system development including elaboration of joint Action Plan for 2018-2020.
WP2 – Investment component, automatic monitoring stations (AMS) procurement and installation.
WP3 - Implementation of the concept of cross-border environmental monitoring by creation of the system of exchange and analysis of the data obtained on both sides of the border (internet based platforms development).
WP4 – Capacity building measures, training of the staff of partner organizations and other project stakeholders.
WP5 - Dissemination of the information on the major project activities and obtained results.
Expected Results / Outputs:
Joint Action Plan for sustainable operation of joint environmental monitoring in trans-boundary areas is elaborated.
Modernized monitoring network and facilities in the pilot territories
Electronic internet-based platforms for monitoring data exchange are introduced on both sides of the border.
Higher level of knowledge of the employees of the partner organizations in modern requirements, methods and technologies for further development of the environmental monitoring systems
Partners:
Autonomous no-profit organization Energy Efficiency Centre (ANO EEC), one of the most active non-governmental organizations with experience of working as a coordinator and/or partner in several international projects in the field of energy-efficiency, housing, nature protection, ecology and communal services development.
Karelian Centre for Hydrometeorology and Environmental Monitoring (Karelian CHEM), the organisation responsible for the state environmental monitoring system in Karelia. This organization is a part of the All-Russian Federal Service for Hydrometeorology and Environmental Monitoring (Roshydromet). The Karelian Centre for Hydrometeorology and Environmental Monitoring has its own state network of monitoring stations for water objects and the atmosphere in Karelia and the Laboratory for Environmental Monitoring. It provides observations of the state and pollution of the atmosphere, surface water and radioactivity. For today the monitoring network of Roshydromet comprise 28 water objects (21 rivers, 5 lakes and 2 water reservoirs).
Finnish Environment Institute (SYKE, Joensuu) is the national environmental reference laboratory appointed by the Ministry of the Environment in Finland. The tasks of the reference laboratory include the support to the authorities as well as to the research and surveillance laboratories and institutes in Finland.
The Finnish Meteorological Institute (FMI) is the official expert authority on air quality in Finland. The FMI is a weather service and research institute working under the Ministry of Transport and Communication of Finland. The FMI operates meteorological, air quality, radioactivity and space weather observation networks, delivers meteorological service to the society and conducts research in these fields of science.
Arbonaut Ltd. has developed with SYKE in the EU founded Life project GISBLOOM an open source web GIS platform, named Vesinetti, which provides an information infrastructure for operational and interactive use and exchange of data and models, including estimation of nutrient loading as well as its ecological impacts and cost-efficiency of management measures.
Hankesivut: http://kareliacbc.fi/en/projects/joint-cross-border-environmental-monitoring-system-ka5016#project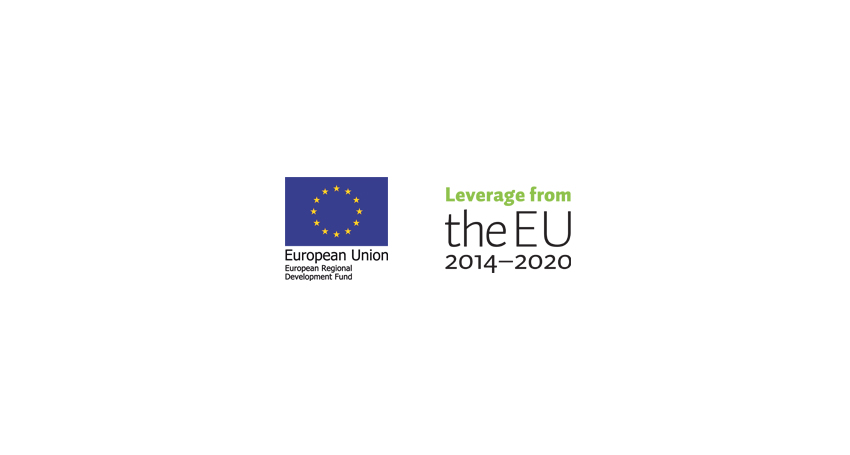 ArboEdu – Finnish education technology going global
Providing students with sufficient amount of activity during school days is nowadays recognized as a challenge in many countries around the globe. Meanwhile, the progressive education system of Finland and the ed tech solutions developed could offer help to teachers, as well as students, in many corners of the world. So why not sharing the knowledge and experiences of practical outdoor learning tools internationally as well?
ArboEdu – Finnish education technology going global is a development project lead by Arbonaut and funded by the European Regional Development Fund. During the project, the suitability and opportunities of ArboEdu is researched in new market areas. The application will be also presented internationally to different education professionals to see the advantages it could offer for schools outside of Finland.
The ArboEdu – Finnish education technology going global -project is ongoing from June 2018 until December 2019.
Virtual Forest 2.0 – Virtuaalimetsä 2.0
Arbonaut collaborates with Lapland University of Applied Sciences, Karelia University of Applied Sciences and Tapio Silva Oy to further develop Virtual Forest -tool for forest data 3D-visualization. Accessing raw material and planning the utilization of natural resources and the land-use requires new digital tools. There is a need to develop digital products and services for activating forest owners and for guaranteeing prerequisites for operations of forest livelihood.
Virtual forest is a new innovative tool that enables forest data 3D-visualisation and combines forest data with spatial data. Virtual Forest is currently in use in forestry education, but could be utilized also for land use planning, forestry and in timber procurement. During the Virtual Forest 2.0 -project Arbonaut will produce simulated maps that enable realistic visualization of forests. These maps include for example the properties of forest illustrated at the individual tree level, terrain shape based on accurate digital terrain model and forest visibility analysis.
Virtual Forest 2.0 -project is led by the Lapland University of Applied Sciences and financed by the European Regional Development Fund. More information can be found from the European Union EURA2014 -portal.
https://www.eura2014.fi/rrtiepa/projekti.php?projektikoodi=A73945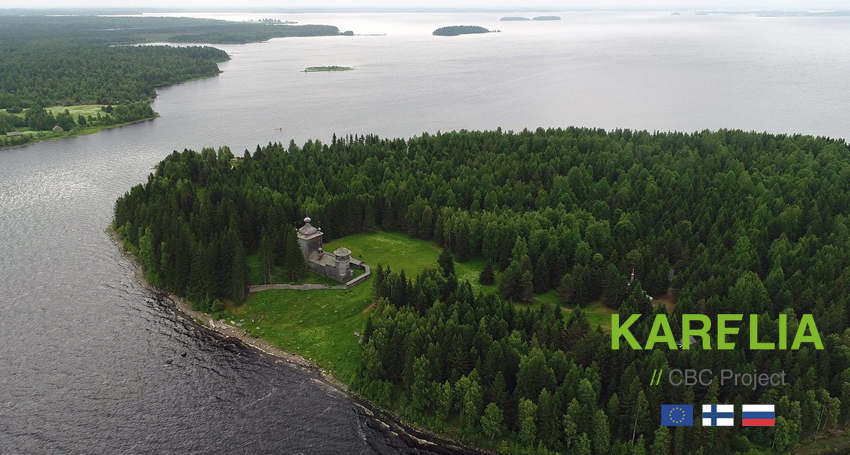 Basic information
Start year: 2018
End year: 2019
Stage: Finished
Contact: Elisa Korpelainen
Financiers: European Union, the Russian Federation and the Republic of Finland
Fire Brake – Development of forest fire risk assessment capacity and collaboration in the context of climate change
The risk for forest and wildland-urban interface fires is acknowledged to increase, as the climate is getting warmer. The situation has direct effect on notonly forest land managers, but also to the general public on the affected regions. Hence, the Fire Brake – KA2013 micro project aims to improved knowledge and collaboration in the field of forest fire risk assessment and management between Finland and Russia. By researching the different entitiesoperating with forest fire risk management from both sides of border, their challenges and resources, it is possible to identify the bottlenecks and areas that need further development and capacity building actions. Increased cooperation between entities within the field will also encourage enhanced share of know-how.
In Fire Brake -project Arbonaut collaborated with a nature protection, research and environmental education establishment,Vodlozero National Park. The project started in October 2018 and all activities were finished by April 2019.
Fire Brake project is a part of the Karelia CBC-Programme. The Programme is financed by the European Union, the Russian Federation and the Republic of Finland. More information can be found from the project website: https://kareliacbc.fi/en/projects/fire-brake-ka2013
Safety Case for the Disposal of Spent Nuclear Fuel at Olkiluoto, Finland
The toolbox named Untamo Tools, implements models for predicting likely outcomes of processes that drive changes in categories such as terrain, surface and underground water bodies, sedimentation, vegetation, and human habitats, to name a few. Multiple scenarios can be defined to address uncertainties in long term development paths, such as changes in climate or human impact on the biosphere. Together, full automation and reliable auditing are the keys to carrying out assessment simulations successfully, traceably, and in a quality-controlled manner.
Metsäsoppi, Finland
Metsäsoppi is the web service enables managing forest management plans of UPM's contract customers. The service platform contains various geographic information layers, interfaces to UPM's forest information system and diverse reporting features, which allows presenting information about forests and service use statistics. The user can automatically print out forest management plans including thematic maps in pdf-format from the selected forest properties and stands. It is possible to make notes for forest taxation and print out tax return forms filled by the system, which allows electronic submission of the forest tax clearance with Tupas- and Katso-identification directly to the tax authority system in Finland.